Join the 'Retinal Vasculitis' group to help and get support from people like you.
Retinal Vasculitis News
Posted 4 Aug 2016 by Drugs.com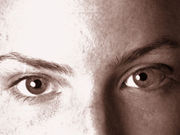 THURSDAY, Aug. 4, 2016 – People with diabetes who remain inactive may have higher odds for a vision-robbing eye condition, new research suggests. While the study couldn't prove a cause-and-effect relationship, researchers say a "couch potato" lifestyle does seem to raise the risk for diabetic retinopathy. According to the U.S. National Eye Institute, the condition "involves changes to retinal ...
Posted 14 Jul 2016 by Drugs.com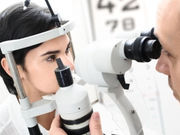 WEDNESDAY, July 13, 2016 – Routine eye checkups often pick up unnoticed problems, particularly in older adults, a new study says. "In asymptomatic patients, comprehensive routine optometric eye examinations detect a significant number of new eye conditions and/or results in management changes," said the study's author, Elizabeth Irving, and her colleagues from the University of Waterloo in ...
Further Information
Related Condition Support Groups