Join the 'Restasis' group to help and get support from people like you.
Restasis News
Posted 23 Jul 2017 by Drugs.com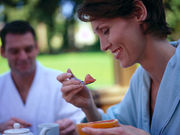 SUNDAY, July 23, 2017 – If you like grapefruit juice, you need to be aware that it can affect the way some medications work, especially those used to treat high blood pressure or an irregular heart rhythm. That's the message from the U.S. Food and Drug Administration. The FDA requires some prescription and over-the-counter drugs taken by mouth to include warnings against drinking grapefruit ...
Posted 28 Jan 2016 by Drugs.com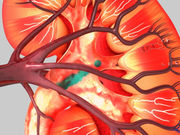 WEDNESDAY, Jan. 27, 2016 – A newer drug used for preventing organ rejection might improve the long-term outlook for kidney transplant recipients, a new study finds. Over seven years, patients given the drug belatacept (brand name: Nulojix) were 43 percent less likely to die or see their donor kidney fail compared to patients given an older drug called cyclosporine. Experts said the findings ...
Further Information
Related Condition Support Groups
Restasis Patient Information at Drugs.com