Join the 'Renal Artery Atherosclerosis' group to help and get support from people like you.
Renal Artery Atherosclerosis News
Posted 29 Mar 2016 by Drugs.com
TUESDAY, March 29, 2016 – Chronic kidney disease affects nearly 14 percent of Americans and costs Medicare billions of dollars a year, a new study reveals. In 2013, Medicare spent $50 billion on chronic kidney disease among people 65 and older, and $31 billion on those with kidney failure, the researchers found. "This report is a one-stop shop to try to understand the prevalence of kidney ...
Posted 6 Jul 2015 by Drugs.com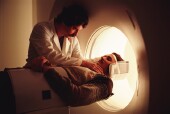 MONDAY, July 6, 2015 – A scan of calcium deposits inside your arteries can help doctors deduce how long you're likely to live, a new study has found. The test, called a coronary calcium scan, uses a regular CT scan to look for calcium deposits in the three major arteries that carry blood away from the heart, said lead author Leslee Shaw, a professor of cardiology at Emory University in Atlanta. ...
Further Information
Related Condition Support Groups