Join the 'Radium 223 Dichloride' group to help and get support from people like you.
Radium 223 Dichloride News
Posted 8 Sep 2014 by Drugs.com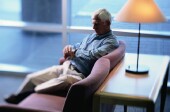 MONDAY, Sept. 8, 2014 – Men newly diagnosed with prostate cancer often turn first to testosterone-depleting therapies, since male hormones help prostate tumors grow. But, those therapies almost always fail over time as the tumor develops resistance, according to oncologists. Now, experts are issuing updated guidelines to help patients in this situation decide what to do next. The guidelines, ...
Further Information
Related Condition Support Groups
Related Drug Support Groups
Radium 223 Dichloride Patient Information at Drugs.com