Join the 'Radiation Emergency' group to help and get support from people like you.
Radiation Emergency News
Posted 12 Dec 2017 by Drugs.com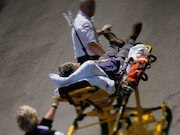 TUESDAY, Dec. 12, 2017 – Emergency medical workers are trained to handle a wide range of traumas and disasters, but they aren't prepared to deal with a nuclear attack, a new study reports. There are concerns about the risk of nuclear warfare due to rising tensions between the United States and North Korea. So University of Georgia researchers decided to assess the readiness of medical ...
Posted 17 Jul 2012 by Drugs.com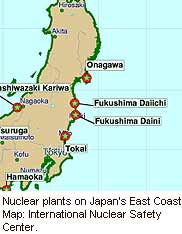 TUESDAY, July 17 – Radiation from last year's disaster at Japan's Fukushima Daiichi nuclear plant may eventually cause up to 1,300 deaths and 2,500 cases of cancer worldwide, according to U.S. researchers who calculated the global health effects of the incident. Most of those deaths and cancer cases would occur in Japan, the Stanford University team said. Although their estimates have a large ...
Further Information
Related Drug Support Groups
potassium iodide, SSKI, prussian blue, Radiogardase, pentetate calcium trisodium, pentetate zinc trisodium, Yodefan, Pima, ThyroShield, Antidotum Thallii-Heyl, AN-DTPA, Iosat