Join the 'Quinacrine' group to help and get support from people like you.
Quinacrine News
Posted 29 Sep 2017 by Drugs.com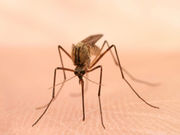 THURSDAY, Sept. 28, 2017 – Two new methods of genetic modification may reduce the risk of mosquitoes spreading the infectious disease malaria to people, researchers report. Malaria kills more than 400,000 people worldwide each year. It's a disease that's transmitted by mosquitoes to people. The majority of those who die from the disease are children aged 5 and under in sub-Saharan Africa. The ...
Posted 24 Jun 2015 by Drugs.com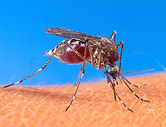 WEDNESDAY, June 24, 2015 – The Ebola epidemic in West Africa appears to have led to an increase in malaria deaths last year, a new study finds. Research in Guinea, one of the countries hardest hit by the Ebola epidemic, indicates an extra 74,000 cases of malaria went untreated in 2014, compared to previous years. As a result, deaths associated with malaria (a mosquito-borne disease) also rose ...