Join the 'Pupillary Dilation' group to help and get support from people like you.
Pupillary Dilation News
Posted 28 Jul 2017 by Drugs.com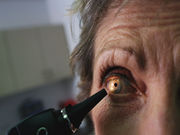 FRIDAY, July 28, 2017 – Prescribing generic drugs for seniors' eye problems could save the U.S. government hundreds of millions of dollars a year, a new study suggests. Conditions like glaucoma and dry eye that require daily eye drops are common in old age. University of Michigan researchers report that eye doctors caring for seniors prescribe brand-name medications in more than three-quarters ...
Posted 21 Jun 2016 by Drugs.com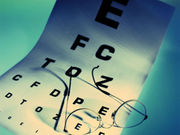 TUESDAY, June 21, 2016 – About 9.6 million Americans are severely nearsighted, a new study finds. Rates of nearsightedness – also known as myopia – in the United States rose from 25 percent in the early 1970s to 40 percent around 2000, the study authors said. Most cases of nearsightedness can be corrected with eyewear or surgery. However, severe nearsightedness can cause complications that ...
Further Information
Related Condition Support Groups
Related Drug Support Groups
epinephrine, EpiPen, Adrenalin, Primatene Mist, Cyclogyl, cyclopentolate, EpiPen 2-Pak, tropicamide, Primatene Mist Inhaler, view more... Isopto Hyoscine, AK-Dilate, EpiPen Jr, Ak-Pentolate, Cyclomydril, Isopto Atropine, Pentolair, Ocu-Pentolate, Atropisol, Ocu-Tropine, Cylate, Atrosulf-1, Mydfrin, Prefrin, Relief, Isopto Frin, AK-Nefrin, Neo-Synephrine Ophthalmic, Phenoptic, Tropicacyl, Ocu-Phrin, Adrenalin Chloride, Atropine-Care, Adrenaclick, Auvi-Q, Ocu-Tropic, Bronchial Mist with Pump, Opticyl, Paremyd, hydroxyamphetamine / tropicamide, hydroxyamphetamine, Twinject, Asthmahaler, Neofrin, Mydral, Mydriacyl, Altafrin, Ana-Guard, EpiPen JR 2-Pak, Sus-Phrine Injection, EpiPen JR Auto-Injector, Bronitin, cyclopentolate / phenylephrine, Epi EZ Pen, EpiPen Auto-Injector, Medihaler-Epi, Bronkaid Mist, EPIsnap