Join the 'Pulmonary Fibrosis' group to help and get support from people like you.
Pulmonary Fibrosis News
Related terms: Asbestosis, Interstitial pneumonitis, from asbestos exposure, Pulmonary fibrosis, from asbestos exposure, Lung Fibrosis
Posted 14 Feb 2018 by Drugs.com
-- Pulmonary fibrosis is a disease that can lead to scarring in air sacs within the lungs. This can make breathing difficult. Most cases of the disease have no known cause, and its severity varies from person to person. About 140,000 Americans have been diagnosed with pulmonary fibrosis, the American Lung Association says. Here are the group's suggestions for managing the disease: Take all ...
Posted 28 May 2014 by Drugs.com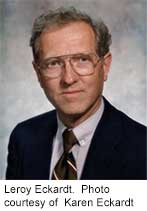 WEDNESDAY, May 28, 2014 – An otherwise healthy man died of an incurable lung disease after breathing in fine particles while making Corian countertops for almost two decades, doctors report in the New England Journal of Medicine. The 64-year-old man, Leroy Eckardt of Mount Vernon, Wash., spent about 16 years working on Corian at his mom-and-pop countertop business, inhaling dust as he ground, ...
Further Information
Related Condition Support Groups
Idiopathic Pulmonary Fibrosis, Respiratory Tract Disease
Related Drug Support Groups