Join the 'Pronestyl-SR' group to help and get support from people like you.
Pronestyl-SR News
Posted 1 Feb 2018 by Drugs.com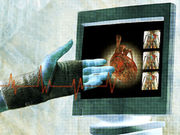 WEDNESDAY, Jan. 31, 2018 – For people with both atrial fibrillation and heart failure, a procedure called ablation can be life-saving, a new clinical trial shows. Researchers found that when patients received the heart procedure, their risk of dying in the next few years was roughly half that of patients who took standard medications alone. Experts said the findings, published Feb. 1 in the New ...
Posted 16 Sep 2011 by Drugs.com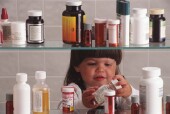 FRIDAY, Sept. 16 – Despite ongoing prevention efforts, a growing number of young children are being accidentally poisoned with medications, according to new research. The study, which was based on data reported to the American Association of Poison Control Centers between 2001 and 2008, found that medication poisoning among children aged 5 and under increased by 22 percent, although the number ...
Further Information
Related Condition Support Groups
Pronestyl-SR Patient Information at Drugs.com