Join the 'Prevention of Hypokalemia' group to help and get support from people like you.
Prevention of Hypokalemia News
Posted 27 May 2009 by Drugs.com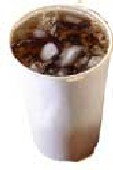 WEDNESDAY, May 27 – Drinking too much cola can increase the risk of a muscle problem called hypokalemia, experts warn. In people with hypokalemia, a drop in blood potassium levels results in problems with vital muscle functions. Symptoms can range from mild weakness to serious paralysis, say Greek researchers who conducted a review of people who drank between two to nine liters of cola a day. ...
Further Information
Related Condition Support Groups
Related Drug Support Groups
potassium chloride, Klor-Con, potassium gluconate, K + Potassium, Klor-Con M20, Klor-Con M10, Micro-K, Klor-Con 10, K-10, view more... Micro-K 10, K-Tab, potassium bicarbonate, K-Dur 20, K-Dur, Klor-Con / EF, KCl, Ten-K, Kato, Klorvess Effervescent, Klorvess, Ed K+10, PC-10, K+Care, Klor-Con M15, Epiklor, K-vescent, K-Effervescent, K+Care ET, Effervescent Potassium, K-Lyte / Cl, Kaon-CL 10, Effervescent Potassium / Chloride, K-Lyte / Cl 50, Klor-Con / 25, K-Dur 10, K-Lor, Rum-K, Gen-K, Kaon, K-Lyte / Cl 25, Quick-K, Kaochlor, Kaon-CI, Kay Ciel, Klotrix, Glu-K, K-Norm, Slow-K, Kaochlor S-F, Cena K, Kaon-CL 20%, K-Sol, potassium bicarbonate / potassium chloride, Klor-Con 8, Klor-Con Sprinkle