Join the 'Premature Atrial Depolarizations' group to help and get support from people like you.
Premature Atrial Depolarizations News
Posted 3 Apr 2017 by Drugs.com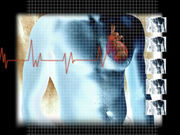 SUNDAY, April 2, 2017 – Pacemakers, defibrillators and other medical devices have saved the lives of millions of people worldwide. Someone you know probably has received one of these heart-health enhancers, although not all have become household words. The U.S. Food and Drug Administration evaluates and regulates these and other medical devices in the United States. Below, the agency provides a ...
Posted 24 Mar 2016 by Drugs.com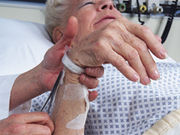 THURSDAY, March 24, 2016 – Dying patients with an implantable heart defibrillator don't know the device can be turned off so that it doesn't give them painful shocks during their last days of life, researchers report. Implantable cardioverter defibrillators (ICDs) are surgically implanted in people with certain heart conditions. They deliver a shock to restore normal heart rhythm when they ...
Further Information
Related Condition Support Groups