Join the 'Postanesthetic Shivering' group to help and get support from people like you.
Postanesthetic Shivering News
Posted 23 Oct 2017 by Drugs.com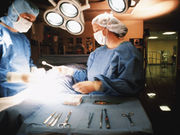 SATURDAY, Oct. 21, 2017 – Giving patients acetaminophen during surgery may reduce their risk of shivering when they wake up, according to a small study. Up to half of patients have shivers and chills when they regain consciousness after surgery. The cause is unknown, but may be linked to the body cooling down, according to the study authors. "Postoperative shivering is a frequent complication in ...
Posted 25 Feb 2016 by Drugs.com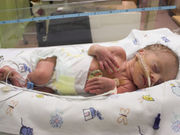 THURSDAY, Feb. 25, 2016 – Children born prematurely may be at risk for complications from anesthesia and sedation at least into young adulthood, a new study suggests. "Perhaps we should look at these children differently and provide different care to them," said study lead author Dr. Jeana Havidich, a pediatric anesthesiologist at Dartmouth-Hitchcock Medical Center in Lebanon, N.H. Premature ...
Further Information
Related Condition Support Groups
Related Drug Support Groups