Join the 'Portal Hypertension' group to help and get support from people like you.
Portal Hypertension News
Posted 2 Nov 2015 by Drugs.com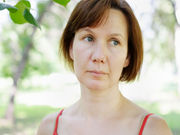 MONDAY, Nov. 2, 2015 – A largely unnoticed "epidemic" is killing white, middle-aged Americans in growing numbers, a new analysis reveals. Princeton University researchers report that the overall death rate of white adults in midlife has risen sharply over the past 15 years, largely because of drug and alcohol overdoses, suicide, chronic liver disease and cirrhosis of the liver. The tally is on ...
Further Information
Related Condition Support Groups
Related Drug Support Groups