Join the 'Polyarteritis' group to help and get support from people like you.
Polyarteritis News
Posted 27 Nov 2011 by Drugs.com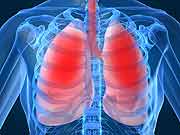 FRIDAY, Nov. 25 – Patients hospitalized for autoimmune disorders, like rheumatoid arthritis or Crohn's disease, may be at greater risk for a life-threatening pulmonary embolism, a clot in a main artery of the lung, a new study finds. Reporting online Nov. 25 in The Lancet, researchers warned that steps should be taken to prevent this condition among patients admitted to the hospital for ...
Further Information
Related Condition Support Groups