Join the 'Poly-Pred' group to help and get support from people like you.
Poly-Pred News
Posted 30 Mar 2017 by Drugs.com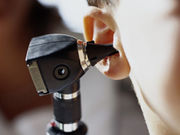 THURSDAY, March 30, 2017 – Children who suffer through multiple ear infections are often candidates for ear tube surgery. But a new study finds that the use of one type of ear drops – quinolones – after these surgeries may raise a child's risk for a perforated eardrum. Children who received post-surgical quinolones were 60 percent more likely to suffer eardrum perforations than those who ...
Posted 23 Feb 2016 by Drugs.com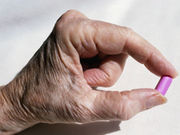 MONDAY, Feb. 22, 2016 – A steroid pill may be as good as a nonsteroidal anti-inflammatory drug (NSAID) for treating painful gout, new research suggests. Researchers who compared the steroid prednisolone with the arthritis medication indomethacin found both drugs offered a similar degree of pain reduction. And while indomethacin (Indocin) appeared to cause more minor side effects, neither ...
Further Information
Related Condition Support Groups
Blepharitis, Conjunctivitis - Bacterial, Keratitis, Keratoconjunctivitis, Uveitis
Poly-Pred Patient Information at Drugs.com