Join the 'Pneumonia with Cystic Fibrosis' group to help and get support from people like you.
Pneumonia with Cystic Fibrosis News
Posted 22 May 2017 by Drugs.com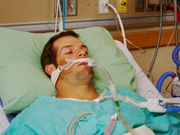 SUNDAY, May 21, 2017 – The first prescription of an antibiotic that the average U.S. adult with pneumonia receives is now ineffective in about a quarter of cases, a new study finds. In these cases, more or different antibiotics were needed, or the patient's condition worsened to require ER admission or hospitalization within a month of the antibiotics being taken, the research team said. The ...
Posted 10 Aug 2015 by Drugs.com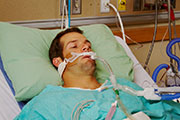 MONDAY, Aug. 10, 2015 – Steroid treatment may hasten pneumonia patients' recovery and cut their risk of complications, a new review suggests. The findings "should lead to an important change in treatment for pneumonia," lead author Dr. Reed Siemieniuk, a physician and graduate student at McMaster University in Hamilton, Canada, said in a university news release. "Corticosteroids are inexpensive ...
Further Information
Related Condition Support Groups
Related Drug Support Groups
Cipro, ciprofloxacin, piperacillin, Timentin, cilastatin / imipenem, Fortaz, ceftazidime, Primaxin IM, Pipracil, view more... Tazicef Novaplus, Tazidime, Ceptaz, aztreonam, Primaxin IV, Cipro XR, Cipro IV, Tazicef, clavulanate / ticarcillin, Cayston