Join the 'Phentermine' group to help and get support from people like you.
Phentermine News
Posted 26 Jan 2017 by Drugs.com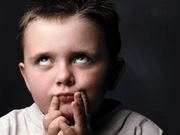 THURSDAY, Jan. 26, 2017 – Kids with attention-deficit/hyperactivity disorder account for more than 6 million physician office visits a year in the United States, say U.S. health officials. An average 6.1 million trips to a doctor, pediatrician or psychiatrist by children aged 4 to 17 in 2013 involved treatment for diagnosed ADHD, according to a report from the U.S. Centers for Disease Control...
Posted 22 Sep 2016 by Drugs.com
NEWTOWN, Pa., Sept. 20, 2016 /PRNewswire/ – KVK Tech, Inc. announced today that the U.S. Food and Drug Administration (FDA) has approved Lomaira (phentermine hydrochloride USP) 8 mg tablets CIV, a low-cost, low-dose prescription medicine used for a short period of time (a few weeks) for weight reduction in adults with an initial body mass index* (BMI) of 30 or more (obese) or 27 or more...
Further Information
Related Condition Support Groups
Related Drug Support Groups
Phentermine Patient Information at Drugs.com