Join the 'Persantine IV' group to help and get support from people like you.
Persantine IV News
Posted 28 Feb 2017 by Drugs.com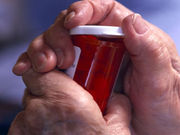 TUESDAY, Feb. 28, 2017 – Blood thinners can help prevent dangerous clots, but they also come with risks for excess bleeding. Now, new research shows that use of the medications does boost the odds of "subdural hematomas" – bleeds occurring within the skull and near the brain. And some blood thinners carry higher risk than others. The Danish research team stressed that the results don't mean ...
Posted 7 Jul 2015 by Drugs.com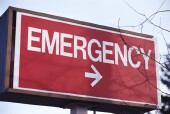 TUESDAY, July 7, 2015 – Americans' odds of receiving a drug that can halt strokes in progress may vary widely depending on their ZIP codes, a new study finds. Experts said the findings, reported in the July issue of the journal Stroke, help verify what everyone has suspected: There are disparities in emergency stroke care across the United States, specifically in the use of a clot-busting drug ...
Further Information
Related Condition Support Groups
Radionuclide Myocardial Perfusion Study, Prosthetic Heart Valves
Persantine IV Patient Information at Drugs.com