Join the 'Penicillin' group to help and get support from people like you.
Penicillin News
Posted 7 Nov 2014 by Drugs.com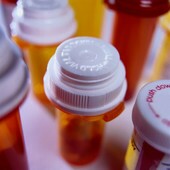 FRIDAY, Nov. 7, 2014 – Many Americans may check the box "allergic to penicillin" on medical forms, but new research suggests that most of them are mistaken. Follow-up testing revealed that most people who believed they were allergic to penicillin were actually not allergic to the antibiotic, according to two new studies. In one study, 94 percent of 384 people who believed they were allergic to ...
Posted 10 Oct 2014 by Drugs.com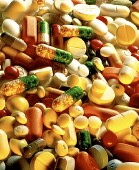 THURSDAY, Oct. 9, 2014 – Although food allergies have garnered a lot of attention lately, a new study reports that medications are actually the biggest cause of sudden deaths related to allergy. Over a little more than a decade, nearly 60 percent of the allergy-related deaths were caused by medications, while less than 7 percent were caused by food allergies, the study found. "Medications can be ...