Join the 'Penciclovir' group to help and get support from people like you.
Penciclovir News
Posted 25 Nov 2015 by Drugs.com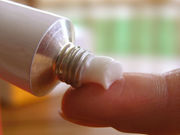 WEDNESDAY, Nov. 25, 2015 – Patients using prescription creams, gels, sprays and pills for skin conditions may shell out substantially more at the pharmacy than they did just six years ago, a new study suggests. Between 2009 and 2015, retail prices of brand-name dermatologic drugs rose 401 percent, on average, study authors reported Nov. 25 in JAMA Dermatology. Even generics have succumbed to ...
Posted 11 May 2015 by Drugs.com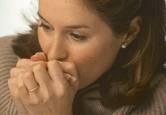 SATURDAY, May 9, 2015 – More than half of Americans aged 14 to 49 carry the virus that causes cold sores – those small blisters around the mouth that may come and go, according to the American Academy of Dermatology (AAD). "Cold sores may appear just once in a person's lifetime or return again and again," said Dr. Bruce Brod, a clinical professor of dermatology at the University of ...
Further Information
Related Condition Support Groups
Cold sores, Herpes Simplex Labialis
Related Drug Support Groups
Penciclovir Patient Information at Drugs.com