Join the 'PediadermHC' group to help and get support from people like you.
PediadermHC News
Posted 21 Sep 2011 by Drugs.com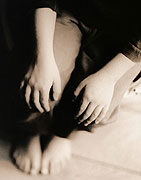 WEDNESDAY, Sept. 21 – How children are treated for psoriasis may depend on whether they see a pediatrician, dermatologist or internist, a new study suggests. About 1 percent of children from birth to age 18 are affected by psoriasis, a skin condition that can lead to patches of itchy, flaky, dry skin. Researchers from University of California, San Francisco School of Medicine and colleagues ...