Join the 'Paremyd' group to help and get support from people like you.
Paremyd News
Posted 23 Jun 2011 by Drugs.com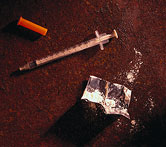 THURSDAY, June 23 – Rehab admissions related to alcohol, opiates (including prescription painkillers) and marijuana increased in the United States between 1999 and 2009, according to a new national report. However, fewer people sought treatment for problems with cocaine and methamphetamine or amphetamines, the researchers noted. One of the most staggering increases over the 10-year study period: ...
Further Information
Related Condition Support Groups
Paremyd Patient Information at Drugs.com