Join the 'Panuveitis' group to help and get support from people like you.
Panuveitis News
Posted 8 Sep 2016 by Drugs.com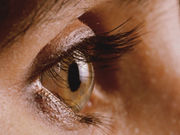 WEDNESDAY, Sept. 7, 2016 – People with chronic eye inflammation known as uveitis may be able to keep the condition at bay with the immune-suppressing drug Humira (adalimumab), a new study finds. "Humira doesn't cure uveitis, but it does cause it to become quiet," said lead researcher Dr. Glenn Jaffe. He's a professor of ophthalmology at Duke University School of Medicine in Durham, N.C., and a ...
Posted 2 Jul 2016 by Drugs.com
NORTH CHICAGO, Ill., June 30, 2016 /PRNewswire/ – AbbVie (NYSE: ABBV), a global biopharmaceutical company, today announced that the U.S. Food and Drug Administration (FDA) has approved Humira (adalimumab) for the treatment of non-infectious intermediate, posterior and panuveitis. Humira is now the first and only FDA-approved non-corticosteroid therapy available for adults with non-infectious ...
Further Information
Related Condition Support Groups