Join the 'PANDAS Syndrome' group to help and get support from people like you.
PANDAS Syndrome News
Related terms: Pediatric Autoimmune Neuropsychiatric Disorders Associated with Streptococcal Infections
Posted 22 Jun 2017 by Drugs.com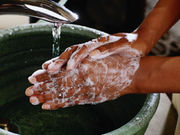 THURSDAY, June 22, 2017 – People with obsessive-compulsive disorder (OCD) have high levels of brain inflammation, a discovery researchers say could lead to new treatments. In OCD, people typically have frequent, upsetting thoughts that they try to control by repeating certain rituals or behaviors, such as washing hands or checking door locks. Canadian researchers compared 20 OCD patients and a ...
Posted 1 Sep 2015 by Drugs.com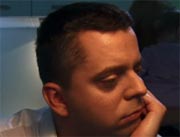 TUESDAY, Sept. 1, 2015 – Although most Americans think mental health care is important, they often believe it's expensive and hard to get, a new survey shows. In questioning more than 2,000 adults, nearly 90 percent said they place equal value on mental and physical health. But one-third said mental health care is inaccessible. And 40 percent said cost is a barrier to treatment for many people, ...
Further Information
Related Condition Support Groups
Related Drug Support Groups