Join the 'Orthovisc' group to help and get support from people like you.
Orthovisc News
Posted 6 Jan 2015 by Drugs.com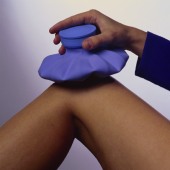 TUESDAY, Jan. 6, 2015 – Pain-relieving treatments for knee arthritis all work better than doing nothing – but it's hard to point to a clear winner, a new research review concluded. Using data from almost 140 studies, researchers found all of the widely used arthritis treatments – from over-the-counter painkillers to pain-relieving injections – brought more relief to aching knees over three ...
Further Information
Related Condition Support Groups
Orthovisc Patient Information at Drugs.com