Join the 'Orazinc' group to help and get support from people like you.
Orazinc News
Posted 7 May 2012 by Drugs.com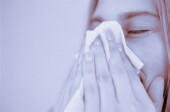 MONDAY, May 7 – Those suffering from the common cold will try almost anything to relieve their symptoms, but a cure has yet to be found. A new Canadian analysis has revealed that zinc tablets may help patients suffer a little less, but side effects are common. "Although it is possible that oral zinc preparations impact symptoms of the common cold, there is currently insufficient evidence to ...
Posted 16 Feb 2011 by Drugs.com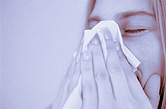 TUESDAY, Feb. 15 – A review of data from 15 trials suggests that the zinc supplements so many Americans pop at the first sign of a cold may, in fact, cut the length and severity of illness. The review, conducted by a team in India and published in the Cochrane Library, found that zinc might help shorten the time people have to stay away from work or school. "This review strengthens the evidence ...