Join the 'Optiray 240' group to help and get support from people like you.
Optiray 240 News
Posted 17 Nov 2015 by Drugs.com
ISSUE: FDA is advising that rare cases of underactive thyroid have been reported in infants following the use of contrast media containing iodine, also called "contrast dye," for X-rays and other medical imaging procedures. In all of the reported cases, the infants were either premature or had other serious underlying medical conditions. Available evidence leads FDA to believe that this rare occ ...
Posted 10 Oct 2014 by Drugs.com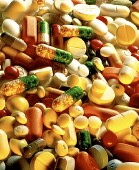 THURSDAY, Oct. 9, 2014 – Although food allergies have garnered a lot of attention lately, a new study reports that medications are actually the biggest cause of sudden deaths related to allergy. Over a little more than a decade, nearly 60 percent of the allergy-related deaths were caused by medications, while less than 7 percent were caused by food allergies, the study found. "Medications can be ...
Further Information
Related Condition Support Groups
Body Imaging, Cerebral Arteriography, Coronary Arteriography, Head Imaging, Intra-arterial Digital Subtraction Angiography, Intravenous Digital Subtraction Angiography, Intravenous Urography, Left Ventriculography, Pediatric Angiocardiography, Peripheral Arteriography, Renal Arteriography, Venography, Visceral Arteriography
Optiray 240 Patient Information at Drugs.com