Join the 'Optic Neuritis' group to help and get support from people like you.
Optic Neuritis News
Posted 12 Apr 2016 by Drugs.com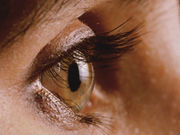 TUESDAY, April 12, 2016 – An over-the-counter antihistamine used to fight allergies may have an important new role: reversing the vision loss sometimes caused by multiple sclerosis. That's the finding from preliminary research that found that clemastine fumarate partially reversed optic neuropathy in people with MS. Optic neuropathy is damage to the nerve that relays information from the eye to ...
Further Information
Related Condition Support Groups
Related Drug Support Groups