Join the 'Olsalazine' group to help and get support from people like you.
Olsalazine News
Posted 14 Oct 2015 by Drugs.com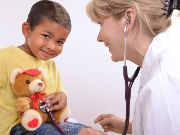 WEDNESDAY, Oct. 14, 2015 – Current therapies for children with Crohn's disease don't fully restore healthy bacteria and fungi populations in their digestive systems, a new study shows. These findings suggest that treatments don't have to bring bacteria and other microbe levels back to normal levels in the gut to be useful. This knowledge could lead to new approaches for diagnosing and treating ...
Further Information
Related Condition Support Groups
Ulcerative Colitis - Active, Ulcerative Colitis, Ulcerative Colitis - Maintenance, Ankylosing Spondylitis
Related Drug Support Groups
Olsalazine Patient Information at Drugs.com