Join the 'Olaratumab' group to help and get support from people like you.
Olaratumab News
Posted 6 Jun 2017 by Drugs.com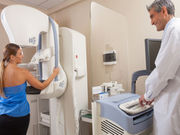 TUESDAY, June 6, 2017 – Public-funded trials have significantly extended the lives of people diagnosed with cancer, according to new research. SWOG, the clinical trials network funded by the U.S. National Cancer Institute (NCI), has involved more than 200,000 patient volunteers. These trials have led to approval of 14 new cancer drugs and more than 100 changes to cancer care standards. All told, ...
Posted 19 Oct 2016 by Drugs.com
October 19, 2016 – The U.S. Food and Drug Administration today granted accelerated approval to Lartruvo (olaratumab) with doxorubicin to treat adults with certain types of soft tissue sarcoma (STS), which are cancers that develop in muscles, fat, tendons or other soft tissues. Lartruvo is approved for use with the FDA-approved chemotherapy drug doxorubicin for the treatment of patients with STS ...
Further Information
Related Condition Support Groups
Related Drug Support Groups
Olaratumab Patient Information at Drugs.com