Join the 'Ocuflox' group to help and get support from people like you.
Ocuflox News
Posted 26 Jul 2016 by Drugs.com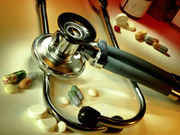 TUESDAY, July 26, 2016 – The U.S. Food and Drug Administration announced Tuesday that it's strengthening label warnings on a class of antibiotics called fluoroquinolones because the drugs can lead to disabling side effects, including long-term nerve damage and ruptured tendons. The agency also cautioned that these bacteria-fighting drugs – including levofloxacin (Levaquin) and ciprofloxacin ...
Posted 12 Sep 2011 by Drugs.com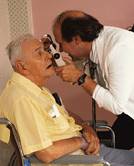 MONDAY, Sept. 12 – Repeated use of antibiotics among patients who receive eye injections for such ophthalmic conditions as age-related macular degeneration can lead to the emergence of drug-resistant germs, according to a new study. More than eight million people in the United States are affected by age-related macular degeneration, and its treatment involves monthly injections that are ...
Further Information
Related Condition Support Groups
Ophthalmic Surgery, Conjunctivitis - Bacterial, Corneal Ulcer
Ocuflox Patient Information at Drugs.com