Join the 'Neosporin' group to help and get support from people like you.
Neosporin News
Posted 30 Mar 2017 by Drugs.com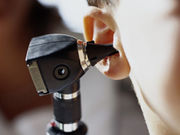 THURSDAY, March 30, 2017 – Children who suffer through multiple ear infections are often candidates for ear tube surgery. But a new study finds that the use of one type of ear drops – quinolones – after these surgeries may raise a child's risk for a perforated eardrum. Children who received post-surgical quinolones were 60 percent more likely to suffer eardrum perforations than those who ...
Posted 25 Nov 2015 by Drugs.com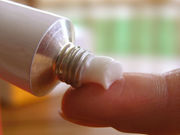 WEDNESDAY, Nov. 25, 2015 – Patients using prescription creams, gels, sprays and pills for skin conditions may shell out substantially more at the pharmacy than they did just six years ago, a new study suggests. Between 2009 and 2015, retail prices of brand-name dermatologic drugs rose 401 percent, on average, study authors reported Nov. 25 in JAMA Dermatology. Even generics have succumbed to ...
Further Information
Related Condition Support Groups
Neosporin Patient Information at Drugs.com