Join the 'Mycophenolic Acid' group to help and get support from people like you.
Mycophenolic Acid News
Posted 12 Nov 2015 by Drugs.com
THURSDAY, Nov. 12, 2015 – Kidney failure and having a kidney transplant may increase the risk for certain types of cancer, a new study suggests. Poor kidney function and immune system-suppressing drugs may be behind this increased risk, according to Elizabeth Yanik, of the U.S. National Cancer Institute, and colleagues. For the study, published in the Nov. 12 online edition of the Journal of the ...
Posted 23 Oct 2013 by Drugs.com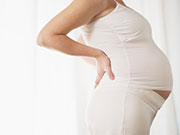 WEDNESDAY, Oct. 23 – Drugs meant to reduce the risk of organ rejection may increase the risk of miscarriage and birth defects when taken by female kidney transplant patients, according to a new study. The drugs – called mycophenolic acid products – reduce the risk of organ rejection by suppressing the immune system. The study included 163 female transplant patients who discontinued ...
Further Information
Related Condition Support Groups
Dermatomyositis, Rejection Prophylaxis
Related Drug Support Groups
Mycophenolic Acid Patient Information at Drugs.com