Join the 'Mycobacterium avium-intracellulare' group to help and get support from people like you.
Mycobacterium avium-intracellulare News
Posted 1 Jul 2015 by Drugs.com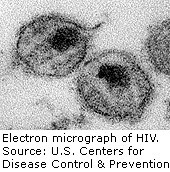 WEDNESDAY, July 1, 2015 – Even after the advent of powerful medications for suppressing HIV, a new study finds that more than one-third of people in San Francisco who were diagnosed with an AIDS-related infection died within five years. "The main cause of mortality arises from people stopping treatment entirely," said Dr. Robert Grant, a professor at the University of California, San Francisco, ...
Further Information
Related Condition Support Groups
Mycobacterium avium-intracellulare - Treatment, Mycobacterium avium-intracellulare - Prophylaxis, Bacterial Infection