Join the 'Mono-Vacc Test (OT)' group to help and get support from people like you.
Mono-Vacc Test (OT) News
Posted 10 May 2017 by Drugs.com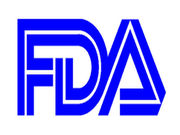 WEDNESDAY, May 10, 2017 – Safety problems emerge with nearly one in three prescription drugs after they've been approved by the U.S. Food and Drug Administration, a new study reveals. Researchers examined data on drugs approved by the FDA between 2001 and 2010, with follow-up through 2017. The investigators found that 32 percent of the drugs had safety issues after approval. "That is very rarely ...
Posted 18 Dec 2015 by Drugs.com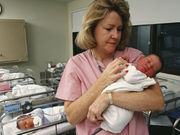 FRIDAY, Dec. 18, 2015 – Exposure to toxic chemicals while in the womb or in early life may weaken a baby's immune system response to the tuberculosis (TB) vaccine, researchers say. The study focused on two common toxins: PCBs, an industrial chemical; and DDT, used in pesticides. These so-called "persistent" pollutants are not easily broken down and remain a health threat years after being ...
Further Information
Related Condition Support Groups
Mono-Vacc Test (OT) Patient Information at Drugs.com