Join the 'Monarc-M' group to help and get support from people like you.
Monarc-M News
Posted 31 Jul 2015 by Drugs.com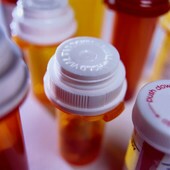 FRIDAY, July 31, 2015 – Treatment costs for one childhood illness, hemophilia, may use up a big chunk of a state's Medicaid budget, a new study out of California shows. The researchers found that treatments for hemophilia – a rare, inherited disorder in which blood does not clot normally – accounted for the largest share of spending on outpatient drugs among publicly insured children in ...
Further Information
Related Condition Support Groups
Monarc-M Patient Information at Drugs.com