Join the 'Mifepristone' group to help and get support from people like you.
Mifepristone News
Posted 31 Mar 2016 by Drugs.com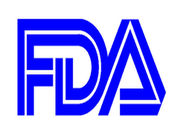 WEDNESDAY, March 30, 2016 – The U.S. Food and Drug Administration is making it easier for women to obtain a medication that induces abortion. Under changes announced Wednesday by the agency, women in most states who want the drug, called mifepristone (Mifeprex), will need to make just two trips to a doctor, instead of three. They'll also have 10 weeks from the start of their last period to use ...
Posted 20 Feb 2012 by Drugs.com
MONDAY, Feb. 20 – Korlym (mifepristone) has been approved by the U.S. Food and Drug Administration to treat endogenous Cushing's syndrome, a disabling disorder caused by overproduction of the so-called "stress hormone," cortisol. Cortisol is produced by the adrenal glands and increases blood sugar, making it particularly dangerous for people with diabetes. Korlym does not decrease production of ...
Further Information
Related Condition Support Groups
Related Drug Support Groups
Mifepristone Patient Information at Drugs.com