Join the 'Midodrine' group to help and get support from people like you.
Midodrine News
Posted 1 May 2015 by Drugs.com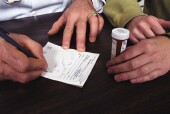 FRIDAY, May 1, 2015, – Many patients with chronic heart disease will receive the same quality of care from a nurse practitioner or physician assistant as they would from a doctor, a new study suggests. That's good news because the recent expansion of U.S. health coverage has many public health experts warning of a future with too few doctors for the patients on hand. "With the passage of the ...
Posted 30 Apr 2015 by Drugs.com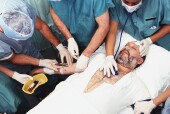 THURSDAY, April 30, 2015 – Heart attack patients live longer if they're treated at high-performing hospitals – those with lower 30-day death rates, a new study indicates. Hospitals are often rated based on the percentage of heart attack patients who die within 30 days of admission, the researchers noted. Hospitals with high 30-day death rates are considered low-performing, explained the ...
Further Information
Related Condition Support Groups
Hypotension, Postural Orthostatic Tachycardia Syndrome, Dysautonomia
Midodrine Patient Information at Drugs.com