Join the 'MetroGel' group to help and get support from people like you.
MetroGel News
Posted 25 Nov 2015 by Drugs.com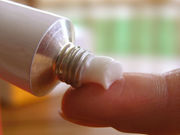 WEDNESDAY, Nov. 25, 2015 – Patients using prescription creams, gels, sprays and pills for skin conditions may shell out substantially more at the pharmacy than they did just six years ago, a new study suggests. Between 2009 and 2015, retail prices of brand-name dermatologic drugs rose 401 percent, on average, study authors reported Nov. 25 in JAMA Dermatology. Even generics have succumbed to ...
Posted 25 Mar 2014 by Drugs.com
DUBLIN and LAVAL, Quebec, March 25, 2014 /PRNewswire/ – Actavis plc (NYSE: ACT) and Valeant Pharmaceuticals International, Inc. (NYSE: VRX) (TSX: VRX) today announced that the U.S. Food and Drug Administration (FDA) has approved the New Drug Application (NDA) for Metronidazole 1.3% Vaginal Gel, an antibiotic for the treatment of bacterial vaginosis (BV). Actavis acquired the rights to ...
Further Information
Related Condition Support Groups
MetroGel Patient Information at Drugs.com