Join the 'Meralgia Paresthetica' group to help and get support from people like you.
Meralgia Paresthetica News
Related terms: Bernhardt-Roth Syndrome, Burning Thigh Pain
Posted 8 Apr 2016 by Drugs.com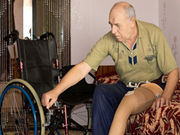 FRIDAY, April 8, 2016 – A freezing technique may reduce the debilitating phantom limb pain that many amputees experience, according to a new, small study. Chronic pain that emanates from the site of a severed limb can be reduced in some cases when the remaining nerve and scar tissue is frozen in place, researchers said. The minimally invasive technique, known as cryoablation therapy, may offer ...
Posted 9 Mar 2016 by Drugs.com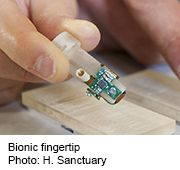 TUESDAY, March 8, 2016 – A bionic fingertip enabled an amputee to feel different textures, researchers report. The fingertip was linked to electrodes surgically implanted into nerves in Dennis Aabo Sorensen's upper arm. Sorenson was able to feel smoothness and roughness with the fingertip, the researchers said. A machine controlled the movement of the fingertip over pieces of plastic with ...
Further Information
Related Condition Support Groups