Join the 'Mental Retardation' group to help and get support from people like you.
Mental Retardation News
Related terms: Intellectual Development Disorder
Posted 15 Feb 2016 by Drugs.com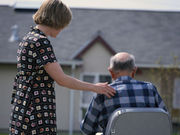 MONDAY, Feb. 15, 2016 – Millions of family and friends who help older, disabled adults manage medications and navigate the health system may be sacrificing their own well-being, a new study suggests. Caregivers who provided "substantial help" with health care in these settings were roughly twice as likely to experience physical, financial and emotional difficulties as those who did not provide ...
Posted 5 Feb 2011 by Drugs.com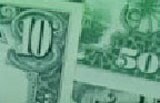 FRIDAY, Feb. 4 – The amount of money spent on psychiatric drugs in the United States continues to grow but at a much slower rate than in previous years, a new federal government study has found. From 2004 to 2005, spending on psychiatric drugs rose 5.6 percent, compared with an increase of 27.3 percent between 1999 and 2000, according to the Substance Abuse and Mental Health Services ...
Further Information
Related Condition Support Groups