Join the 'Meniere's Disease' group to help and get support from people like you.
Meniere's Disease News
Related terms: Meniere
Posted 24 May 2018 by Drugs.com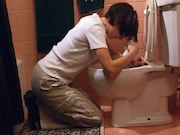 THURSDAY, May 24, 2018 – Because vertigo can have many causes, treating it can be difficult, but researchers have identified a new type that may be effectively treated with medication. "These conditions can be difficult to diagnose and quite debilitating for people, so it's exciting to be able to discover this new diagnosis of a condition that may respond to treatment," said Dr. Ji-Soo Kim, a ...
Posted 5 May 2016 by Drugs.com
-- If you're not as steady on your feet as you once were, a number of medical conditions may be responsible. Here are possible reasons for poor balance, courtesy of Harvard Medical School: Having a central nervous system disorder, such as Parkinson's disease or multiple sclerosis. Having an inner ear condition that causes dizziness, such as Meniere's disease. Having vision problems, such as ...
Further Information
Related Condition Support Groups
Related Drug Support Groups
Valium, diazepam, Valrelease, diphenidol, Dizac, Zetran, Vontrol