Join the 'Lupaneta Pack' group to help and get support from people like you.
Lupaneta Pack News
Posted 16 Feb 2017 by Drugs.com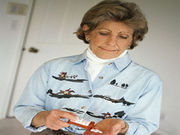 THURSDAY, Feb. 16, 2017 – Women who use hormone therapy after menopause may not have a lower risk of developing Alzheimer's, a new study suggests. However, there was some evidence that long-term use – over a decade – might be tied to a lower risk of the memory-robbing brain disease. But the results were far from definitive, the researchers added. The study is the latest to delve into the ...
Posted 30 Sep 2015 by Drugs.com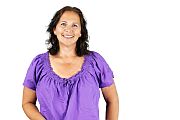 WEDNESDAY, Sept. 30, 2015 – Women who start hormone therapy toward the beginning of menopause may have a lower risk of developing heart disease, new research suggests. The study, of over 74,000 Swedish women, found that those who started hormone therapy within five years of beginning menopause typically stayed free of heart disease for a longer time than non-users. In contrast, women who started ...
Further Information
Related Condition Support Groups
Lupaneta Pack Patient Information at Drugs.com