Join the 'Lopurin' group to help and get support from people like you.
Lopurin News
Posted 28 Mar 2014 by Drugs.com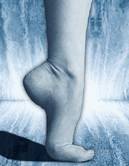 FRIDAY, March 28, 2014 – A drug often used to treat gout may reduce the risk of premature death in patients with this common form of arthritis, according to a new study. Previous research has associated gout with an increased risk of early death. This study examined how allopurinol – the most widely used medication for gout – might affect that risk. Allopurinol causes a potentially fatal ...
Posted 8 Jun 2010 by Drugs.com
MONDAY, June 7 – A new British study suggests that a standard treatment for gout, already in use for four decades, could be an effective and less expensive alternative to conventional drugs targeting chronic stable angina. Following work with 65 heart disease patients between the ages of 18 and 85, the research team noted that six weeks of high doses (600 milligrams per day) of the gout drug ...
Further Information
Related Condition Support Groups
Gout, Calcium Oxalate Calculi with Hyperuricosuria, Hyperuricemia Secondary to Chemotherapy
Lopurin Patient Information at Drugs.com