Join the 'Lipidil EZ' group to help and get support from people like you.
Lipidil EZ News
Posted 22 Mar 2011 by Drugs.com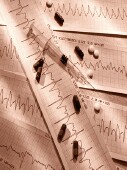 TUESDAY, March 22 – Use of a class of cholesterol-lowering drugs called fibrates is on the rise in the United States despite research that suggests they may not do much to improve health, researchers say. Fibrates are often prescribed to people with low levels of HDL ("good") cholesterol and high levels of triglycerides, a harmful form of fat circulating in the blood, experts explained. The new ...
Posted 2 Dec 2009 by Drugs.com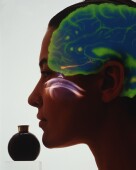 TUESDAY, Oct. 27 – Some common herbicides and cholesterol drugs block a nutrient-sensing receptor known as T1R3, researchers report. "Compounds that either activate or block T1R3 receptors could have significant metabolic effects, potentially influencing diseases such as obesity, type II diabetes and metabolic syndrome," study author Dr. Bedrich Mosinger said in a news release. Mosinger is a ...
Further Information
Related Condition Support Groups
Hypertriglyceridemia, Hyperlipoproteinemia Type IIa (Elevated LDL), Hyperlipoproteinemia, Hyperlipoproteinemia Type IIb (Elevated LDL + VLDL), Hyperlipoproteinemia Type V (Elevated Chylomicrons + VLDL), Hyperlipoproteinemia Type IV (Elevated VLDL)
Lipidil EZ Patient Information at Drugs.com