Join the 'Linzess' group to help and get support from people like you.
Linzess News
Posted 30 Jan 2017 by Drugs.com
CAMBRIDGE, Mass. and DUBLIN, Jan. 26, 2017 /PRNewswire/ – Ironwood Pharmaceuticals, Inc. (NASDAQ: IRWD) and Allergan plc (NYSE: AGN) announced today that the U.S. Food and Drug Administration (FDA) has approved a 72 mcg dose of Linzess (linaclotide) for the treatment of chronic idiopathic constipation (CIC) in adult patients. The newly approved dose will provide physicians with dosing ...
Posted 8 Aug 2014 by Drugs.com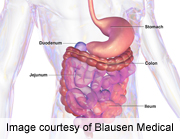 FRIDAY, Aug. 8, 2014 – Newly released guidelines for the treatment of irritable bowel syndrome and a type of constipation known as chronic idiopathic constipation reveal a number of proven treatments for these two common conditions. "There's a greater variety of approaches which reflect a greater understanding of the disorders," said guidelines co-author Dr. Eamonn Quigley, chief of the division ...
Further Information
Related Condition Support Groups
Constipation - Chronic, Irritable Bowel Syndrome, Constipation
Linzess Patient Information at Drugs.com