Join the 'Leber's Disease' group to help and get support from people like you.
Leber's Disease News
Posted 12 Oct 2017 by Drugs.com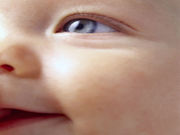 THURSDAY, Oct. 12, 2017 – A U.S. Food and Drug Administration advisory panel was poised on Thursday to recommend approval for a gene therapy that could grant the gift of sight to young people with a rare type of inherited vision loss. Replacing a nonworking gene with a new one is opening a new world for children and teens with the inherited retinal disease called Leber congenital amaurosis. ...
Posted 4 May 2015 by Drugs.com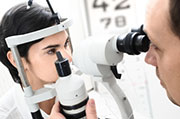 SUNDAY, May 3, 2015 – A new study finds that gene therapy quickly improves eyesight for patients who've lost their vision from an inherited condition called Leber congenital amaurosis (LCA). But the improvements aren't permanent: Researchers said the gains began to diminish after one to three years. "Gene therapy for LCA demonstrated we could improve vision in previously untreatable and ...
Further Information
Related Condition Support Groups