Join the 'Ivabradine' group to help and get support from people like you.
Ivabradine News
Posted 17 Oct 2016 by Drugs.com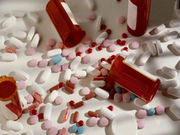 MONDAY, Oct. 17, 2016 – Cholesterol-lowering statins can interact with other drugs prescribed for heart disease. But there are ways to navigate the problem, according to new recommendations from the American Heart Association. Statins are among the mostly widely prescribed drugs in the United States. Roughly one-quarter of Americans age 40 and up are on a statin, according to a 2014 study by the ...
Posted 21 May 2016 by Drugs.com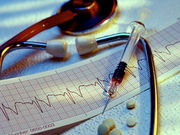 FRIDAY, May 20, 2016 – An updated guideline adds two new types of drugs to the list of treatment options for heart failure. In people with the condition, the heart can't pump enough blood throughout the body. The two new treatments in the updated guidelines are an angiotensin receptor-neprilysin inhibitor (valsartan/sacubitril), sold as Entresto, and a sinoatrial node modulator (ivabradine), ...
Further Information
Related Condition Support Groups
Heart Failure, Congestive Heart Failure
Related Drug Support Groups
Ivabradine Patient Information at Drugs.com