Join the 'Iron Dextran' group to help and get support from people like you.
Iron Dextran News
Posted 9 Feb 2016 by Drugs.com
-- Iron is a mineral essential for healthy red blood cells. If you don't get enough from a balanced diet, your health can suffer. The Academy of Nutrition and Dietetics advises eating these iron-rich foods: Animal-based proteins, including lean beef and pork. Chicken, turkey and fish also are good choices. Leafy, dark green vegetables, such as spinach. Soybeans, lentils, kidney, pinto and other ...
Posted 5 Oct 2010 by Drugs.com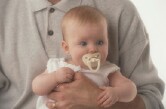 TUESDAY, Oct. 5 – The American Academy of Pediatrics has issued a report that outlines new guidelines concerning the iron needs of infants and children. The report also details new procedures for identifying and following up on signs of iron deficiency and iron anemia – procedures that rely not just on a single test, but rather a combination of screening techniques. "Iron deficiency remains ...
Further Information
Related Condition Support Groups
Iron Deficiency Anemia, Anemia Associated with Chronic Renal Failure
Related Drug Support Groups
Iron Dextran Patient Information at Drugs.com