Join the 'Iodine Povacrylex / isopropyl Alcohol' group to help and get support from people like you.
Iodine Povacrylex / isopropyl Alcohol News
Posted 29 Jun 2016 by Drugs.com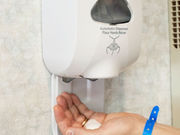 WEDNESDAY, June 29, 2016 – Millions of Americans use hand sanitizers every day, believing they safely kill bacteria. Now, the U.S. Food and Drug Administration wants to find out if that's really true. The agency Wednesday requested makers of antibacterial hand sanitizers and related products to provide data showing the products' active ingredients actually reduce bacteria and are harmless over ...
Posted 19 Jun 2016 by Drugs.com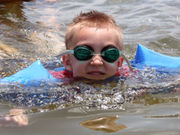 SATURDAY, June 18, 2016 – Swimmer's ear – a common summertime problem among children – is easy to prevent, an expert says. "Swimmer's ear is a bacterial or fungal infection caused by water caught in the ear canal. The tell-tale signs are swelling of the ear canal and some drainage or discharge," said Dr. Nina Shapiro, director of pediatric otolaryngology at Mattel Children's Hospital of the ...
Further Information
Related Condition Support Groups
Skin Disinfection, Preoperative, Topical Disinfection
Related Drug Support Groups
Iodine Povacrylex / isopropyl Alcohol Patient Information at Drugs.com